"Alexa, set a timer for five minutes," I said, maintaining eye contact with my dog, Doctor. His eyes light up. He knows the drill. In five minutes, an alarm will chime and his food will be poured into his bowl. Alexa also controls the lights in my house. It keeps an accurate, on-going shopping list for the grocery store because I tell it to. It tells me the local weather and daily news. I ask for a traffic update before I endure my morning commute. I have a voice assistant in every room of my house and the Echo Auto in my car.
Previously, I would have searched online or watched TV for this information. Now, I speak into an empty room, and answers return. And I'm not alone. One in five Google searches are conducted with voice on mobile phones. 71% of 18-29-year-olds are utilizing voice assistants on their phones. And brands are eager to get on board.
"It's still early but brands are increasingly looking for ways to market products through smart speakers, which are expected to be in more than half of American homes by 2022," said Danielle Reubenstein, Executive Creative Director at Possible. But how do we use smart speakers, traditionally used on a consumer level, for B2B marketers hoping to reach their target audience? As a member of Brown Bag's content strategy team, I think not only about the content for our business audiences, but the way it is delivered to them. Whether direct mail, email, social media, podcasts, or now automated voice assistants, brands need to know how to connect to their audience wherever they are. So, here are a few things you should know.
A surprising number of people use voice search at work
About half of us, actually. As we become more and more comfortable using voice commands, the environments in which we use voice will increase across the board. And that definitely includes business environments and anywhere you take your phone with you during the day.
Amazon and Google lead the race
Thanks to in-depth access to your data, Amazon and Google are the two biggest leaders in voice marketing – with Apple and Microsoft close behind. It's no surprise, since Google owns our search history, and Amazon is tracking every purchase. Two-day shipping and an annual fee are fair trades for our secrets, right?
Amazon isn't here to share first place, though, so they are fine-tuning their new B2B product to speed ahead. Alexa for Business is anticipated to simplify meetings, increase productivity, and interact with voice-enabled applications and software like Salesforce. But, back to the whole "data" aspect – is the device set to be HIPAA compliant? Only time will tell. And, while using voice commands are helpful for these tasks, they aren't really helping customers. So, what does that look like?
It looks like custom skills and news updates. It's supplementing your email newsletter with a weekly or monthly news update through Alexa. Brief, to the point updates through your Echo make it easy to get the information you need for your business that day. Imagine a component supplier providing a three-to-five-minute weekly update for project inspiration, parts on sale, or partner spotlights.
Speaking our Search
Gartner predicts that 30% of all searches will be conducted by voice by 2020. Keep this in mind when you build your campaign strategies. Traditional inbound marketing methods will look different with voice marketing. SEO strategies will adapt to voice marketing.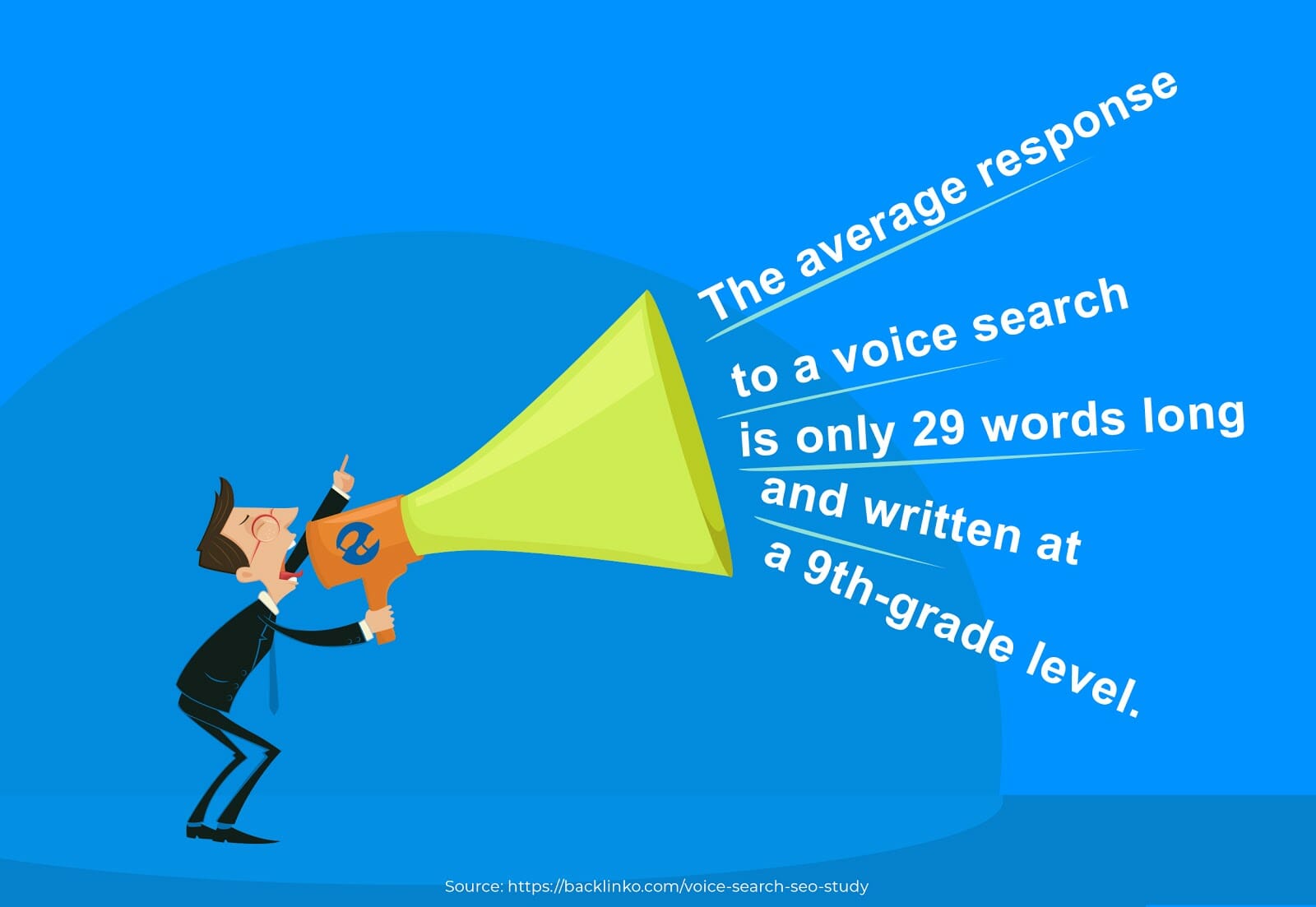 Voice is either an organic search (often local), or a direct interaction with a brand's skill. Organic searches rely on well-ranked and reviewed content. Direct searches will require a skill, which takes considerably more effort. Creating your own skill means relying on a development team and depending on users to open the skill when they want to access your content. It's a more direct way to reach your audience and ensure they are seeking your content, but it limits your ability to reach new targets.
Large, well known enterprises will likely benefit from building a custom skill along with organic search, while smaller businesses should stick with organic search. Plus, most voice searches are targeting local results, so small businesses stand to benefit. Just make sure you're managing your pages on Google and Yelp.
Getting started with audience research
Like every new adventure, you need to know how to begin. Before deciding what content to share or even what your tone of voice should be, conduct thorough audience research.
Who is your audience?
Who specifically from that audience will likely use voice search to research you?
Why are they researching you?
What exactly are they going to want to know?
You can manage the voice data you're sharing with a tool like Yext, which recently added Amazon Alexa to its Knowledge Network. Earlier I mentioned the oversaturated podcast industry. I love podcasts and listen to them every day. If you like them, too, check out the "Voices of Search" podcast for more tips and tricks around your strategy.
5.  Where do I go from here?
Whether you decide to use voice marketing for B2C, B2B, or both, now is the time to do it. And if you need help defining your target audience, creating a content strategy, writing a voice-optimized featured snippet, or just figuring out how to use Alexa to feed your dog – we're here to help!